Browse around, have fun, but don't miss anything! Most of my pages are full of colorful pictures of my own pets or of those at the store, so if you skip a page or a link, you're bound to miss something AWESOME!

I am excited to announce that I've just received THE ARK AWARD. This is quite an honor, and I hope I can continue to keep this site worthy! Thanks to The Ark! I encourage all of my visitors to visit this community, it's great! Just click the Award Button above! Anyone interested in a banner exchange, simply drop me an email!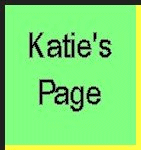 I'm Dawn, welcome to my website. Below you will find links to all of the stuff you're looking for, plus a whole lot more. My customers know Rob, our salt water manager at the store....his website is listed below, also. He's got a lot of really wonderful links on his site, too! Make sure that when you're finished here, you go check it out. If you're having a problem, or need advice I may not be able to give, check out Rich's Tropical Fish Centre. Based in the UK, this has got to be my favorite hang-out when I'm online. Name it, it's there! Friendly, helpful people from around the world, experience with nearly any fish you can name(and some you can't), 24 hr emergency help staffed by experienced people with your fish's health and happiness in mind... Check it out just for helpful information, join in a discussion, or register...I DID!
#1

Pet Retailer

of the

YEAR

2003!

EMAIL ME

ANYTIME!